Wiz


Point-of-care
Molecular Test System

16-WELL FAST STANDALONE COMPACT 4-CHANNEL
CLEO™ Q16 Rapid Real-time PCR System

Based on innovative Point-of-Care real-time PCR platform technology
including rapid ramping rate system, compact and lightweight,
Integrated fluorescence module technology. Our CLEO™ Q16 Real-time
PCR system provides quick and reliable molecular test results.
Rapid
Real-time PCR
System

WizDx™ CrystalMix PCR Kits

By applying innovative freeze-drying technology, it can be stored and
distributed for 12 months at room temperature. All the PCR elements are
included in one tube for easy and quick molecular diagnosis with accuracy.
Fast (30 min.) Accurate
Room temp.
Storage/Shipping
No need PCR
preparation step
Lyophilized
All-in-One
Reduced human error
Prevent contamination
Pioneer of Point-of-Care
Molecular Diagnostics
High Sensitivity & Specificity
Room Temperature Storage
Ready-to-use Lyophilized PCR Kit
Freeze-Dried
Real-time PCR Diagnostic Kits
CrystalMix™
CrystalMix™ PCR Kit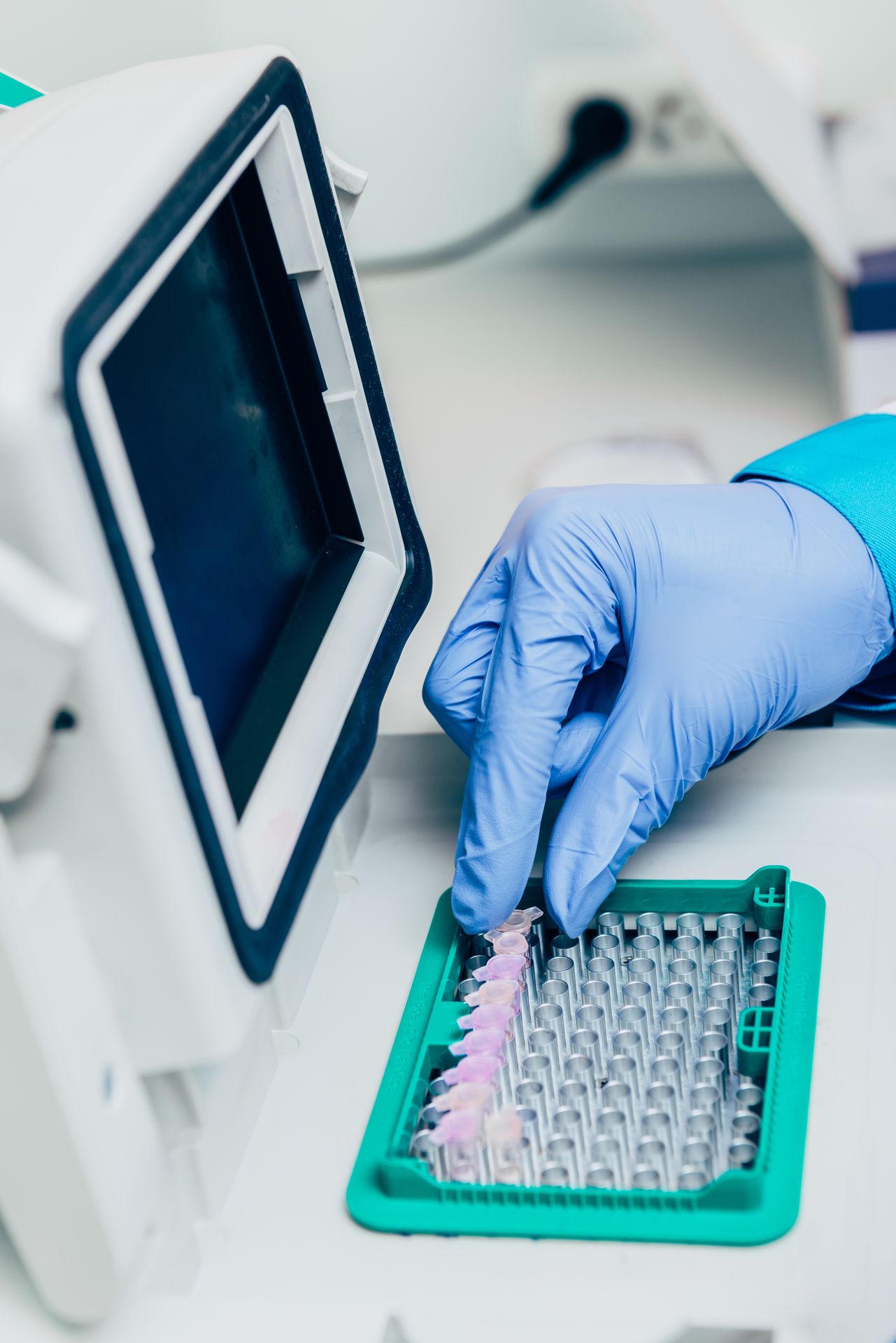 WizDx™ CrystalMix PCR Kit is a freeze-dried type that contains
all components for real-time RT-PCR such as Reverse transcription and PCR enzymes, virus specific primers and probes. So
without the need to prepare the PCR mixture, WizDx™ CrystalMix
PCR makes it easier and simpler to process the reaction. And it
can provide advantages including lower risk of contamination,
human error, and higher reproducibility.
GMP & ISO13845 Certified
WizDx™ CrystalMix PCR kits are subjected to strict quality
control with manufacturing control procedure ISO13485:2016
for the highest quality diagnostic products supply.

What is Freeze-drying ?
Freez-drying (lyophilization) is the process of removing water from a product to
the point where it is no longer biologically or chemically active. Freez drying assay
prevents degradation of components such as enzymes, antibodies, proteins, DNA
or oligonucleotides, allowing them to be safely transported and stored at room
temperature with no loss in performance. The Freeze-drying process is technically complex and requires significant expertise to achieve consistent and reliable
results. It is essentially comprised of three steps:
Freezing : Solidification of an PCR mix.
Primary drying : Low-temperature water-removal by sublimation.
Secondary drying : Desorption of residual water.

PCR enzyme
Primer
Probe
Buffer
Stabilizer
Next-generation Point-of-Care
Molecular Diagnostic Technology

Anti-Carryover
Technology
Prevents
cross-contamination
Hot-Start PCR
Technology
Minimizes non-specific
PCR reactions and
increases specificity
Enhanced-stability
technology
Sustains long-term
storage at room
temperature
Automated
dispensing system
Maximizes reproducibility
and minimizes
experimental errors
Ready-to-use,
dried form
Allows convenient
storage and minimal
experimental process

WizDx™ CrystalMix offers freeze dried, all-in-one tests. You may simply add prepped samples.

01. PCR set-up 03. Results
CLEO™ Q16 makes it easy to view
test results right on the instrument.
With the CLEO™ Q16 PCR System, it
takes less than 1 hour to be completed.
02. Run PCR test
FAST
Simple, Fast, Accurate
Key Features of WizDx™ CrystalMix PCR Kit
Multiplex Assay

WizDx™ COVID-19 Real-time PCR Kit
WizDx™ COVID-19 CrystalMix PCR Kit
WizDx™ COVID-19 CrystalMix Multi PCR Kit
WizDx™ Influenza A/B CrystalMix PCR Kit
WizDx™ Adenovirus CrystalMix PCR Kit
WizDx™ RSV CrystalMix PCR Kit
WizDx™ ZIKV CrystalMix PCR Kit
WizDx™ SARS-CoV-2 CrystalMix PCR Kit
WizDx™ SARS-CoV-2/Flu CrystalMix PCR Kit
WizDx™ CrystalMix MTB/MDR
WizDx™ CrystalMix Monkeypox

Malaria
Dengue virus
Chikungunya virus
HBV
HCV
HIV
Sexually transmitted diseases
Respiratory infectious diseases